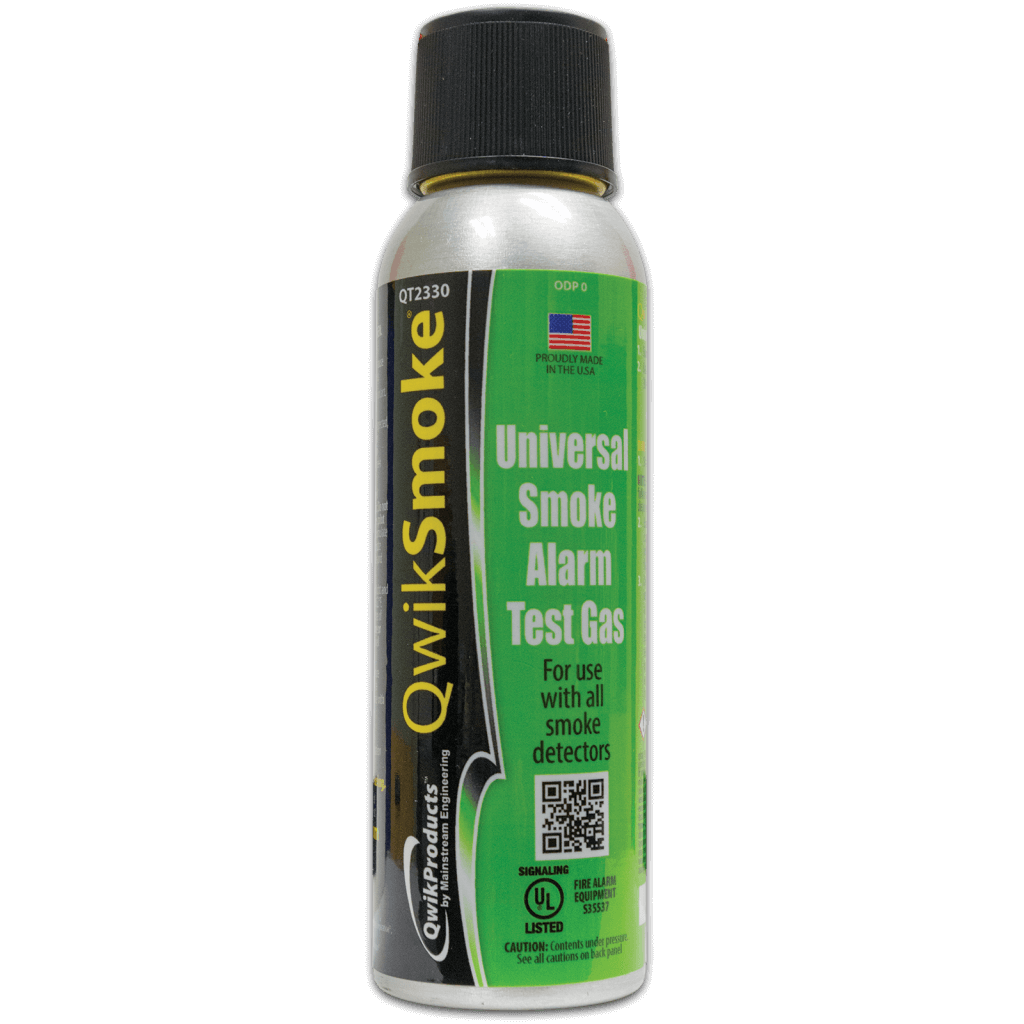 QwikSmoke®Smoke Alarm Test Gas
QwikSmoke® is a universal smoke alarm test gas. Designed for use with all smoke detectors; with and without functional test mode capability; battery operated or hard wired. Fast, reliable and easy to use… Takes less than 30 seconds for most detectors!
SKU: QT2330
QwikSmoke® Universal Smoke Alarm Test Gas
Functionally tests any type of smoke detector.
Fast, reliable, and easy to use Test takes less than 30 seconds* (*with Most Detectors)
Non-Flammable
No CFCs • No Silicone
No Phthalate Esters
Directions for Use
Shake well before using.
NOTE: If you use a third-party dispensing device, follow the instructions provided with the dispenser.
Extinguish any nearby flames, cigarettes, or candles. Contents can be ignited, do not smoke or use near open flames.
Depress the spray actuator completely to begin spraying the contents of the can at the smoke detector from a distance of approximately 2-3 feet. Discharge for 0.5-1 second, repeating every 10 seconds for 90 seconds or until alarm sounds. You don't need to use the entire can. If the alarm does not sound, the alarm is not functional and should be replaced.