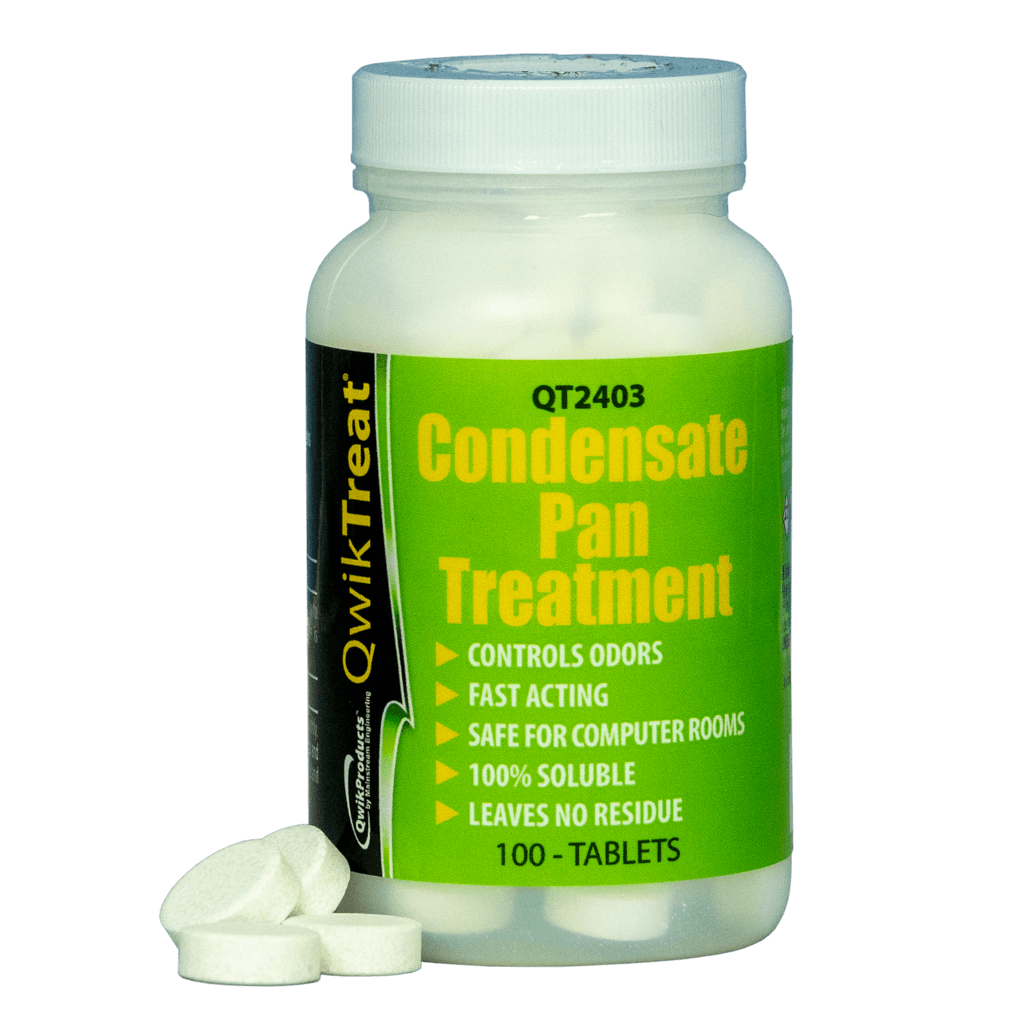 QwikTreat®Condensate Pan Tablets
Fast acting tablets control odors, and help remove deposits that can clog drain lines and foul humidifier pans.
SKU: QT2403
QwikTreat® Condensate Pan Tablets are specially formulated.
A fast acting treatment that controls odors, helps to remove deposits that may cause drain line clogs and foul humidifier pans.
Safe for computer rooms
100% soluble
Leaves no residue
Creates no corrosive vapors
For Use in A/C and Heat Pump Systems
Place the tablets at a point furthest from the drain to insure best treatment. The recommended dosage is 2 tablets per 5 tons of A/C, monthly.
Here is an example of tablet placement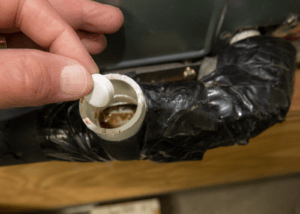 For Use in Humidifiers
The recommended minimum dosage is 2 tablets monthly. The tablets are effective in preventing scale buildup and odors in the reservoir. The reservoir should be cleaned and rinsed routinely.