Mold... a Serious Problem!
We have an Inexpensive, Simple Solution...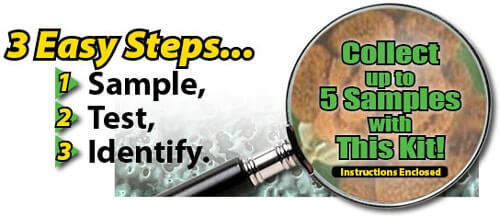 The EPA has made the claim, "You should be aware that although a substance may look like mold, a positive determination of whether it is mold or not can be made only by an expert and may require laboratory analysis for final confirmation."
Our mold test kit uses convenient sample tape and incorporates the internet to deliver test results back to the Service Technician as quickly as possible.