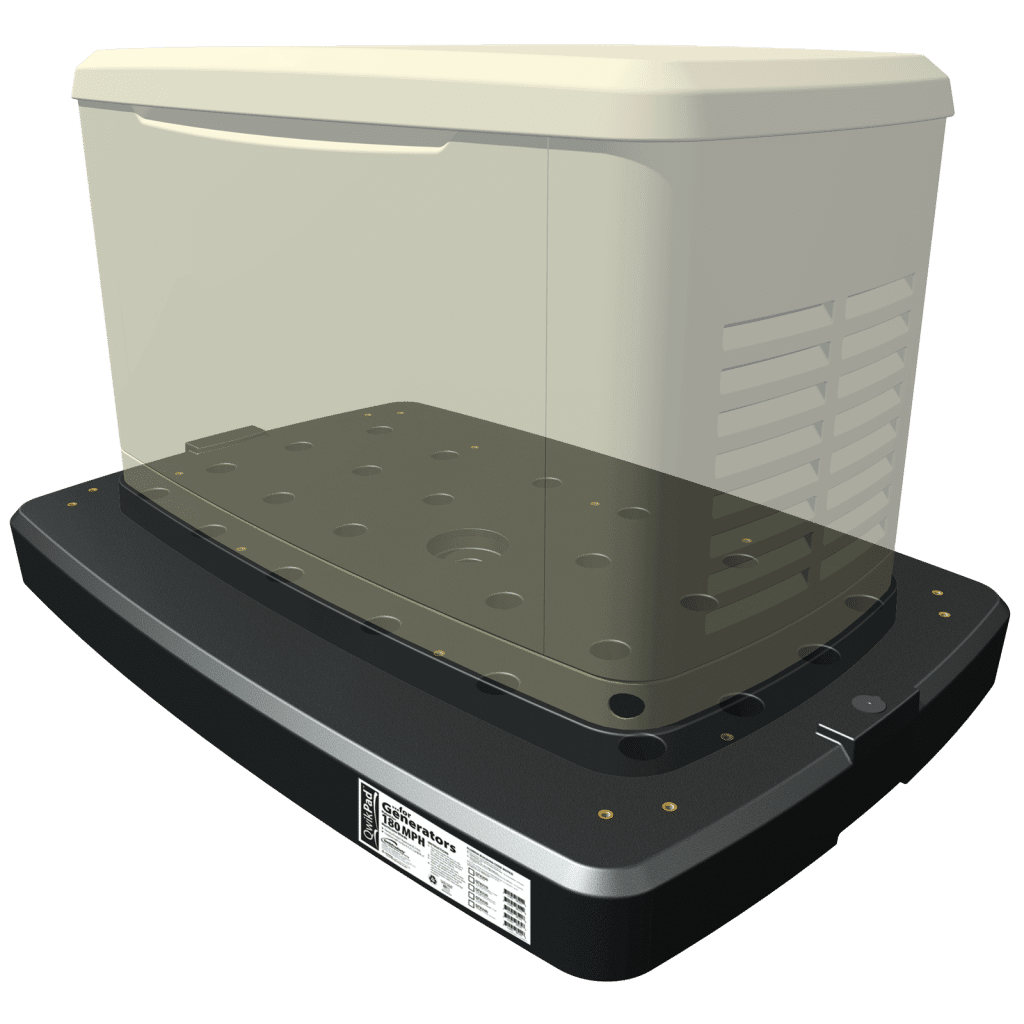 QwikPad® for Generators and Accessories
QwikPad® for Generators is a lightweight, easy-to-install generator pad that meets wind loading requirements up to 180 mph. Includes corrosion-resistant stainless steel mounting hardware specific to the mounted generator model.
SKU: QT8200, QT8210, QT8215, QT8220, QT8230, QT8240
This product meets Florida Building Code Requirements and has received Florida Product Approval - FL# 27646.
Engineering Documentation
Engineering Documentation (Digitally Signed)
This product has been tested by a nationally recognized, independent research and development laboratory and deemed compliant with Section 4.1.4 and Section A.4.1.4.1.2 of the Annex of NFPA 37 (2018), Standard for the Installation and Use of Stationary Combustion Engines and Gas Turbines.