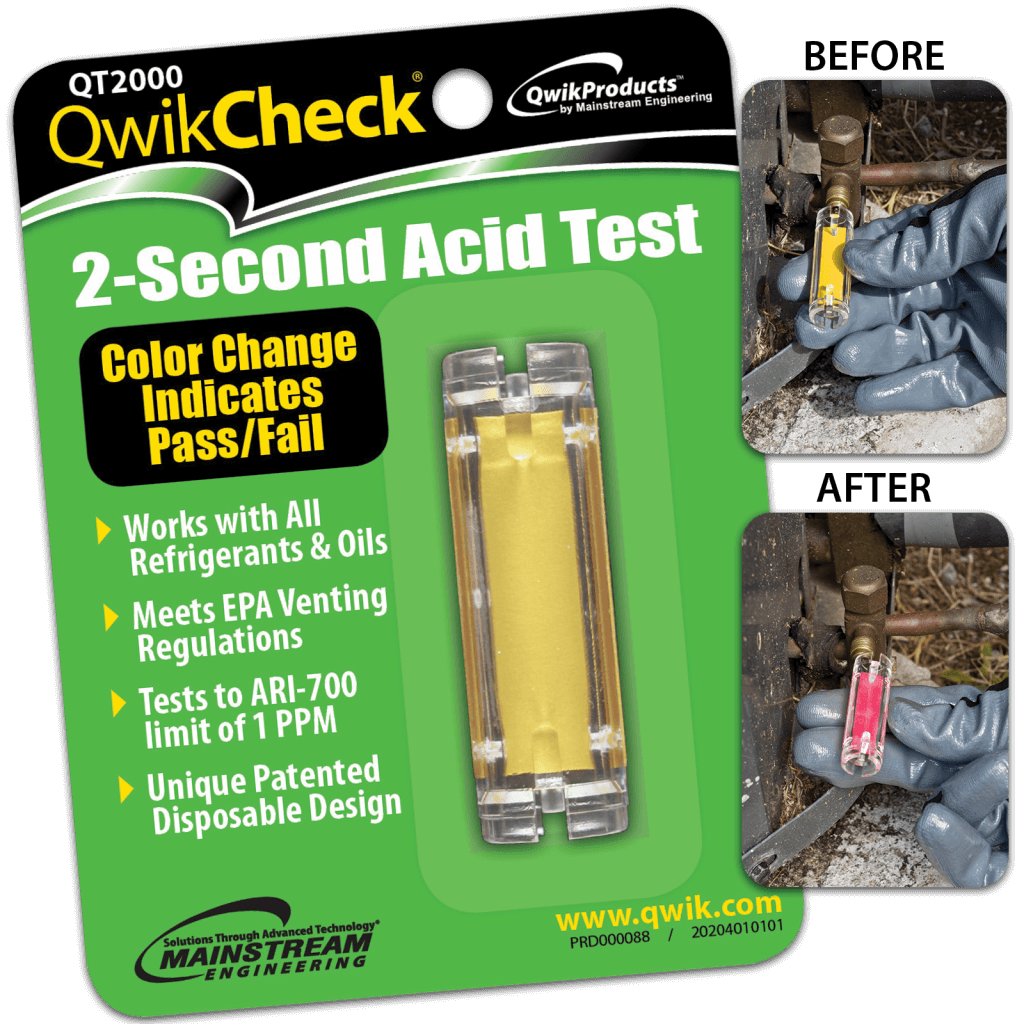 QwikCheck®2-Second Acid Test Kit
Detects inorganic acid in 2-seconds down to 1 part per million. Fast, accurate, and easy to use, QwikCheck provides an early warning of acid problems. The Yellow to Red color change allows you to easily and clearly communicate the need for action to the equipment owner.
SKU: QT2000
Color Change Indicates Pass/Fail
Tests for Inorganic Acids to the ARI-700 limit of 1ppm
Works with All Refrigerants & Oils
Meets EPA Venting Regulations
Unique Patented Disposable Design
U.S. Patents #6,514,765 & #6,825,040
Do not remove QwikCheck® from package until ready to use. The QwikCheck® indicator paper is golden-yellow before testing.
Insert the valve core depressor into the center of the suction-side, vapor-service/Schrader valve while the system is operating.
Allow vapor to flow through the QwikCheck® for 2 seconds. If the indicator paper does not change color, inorganic acid was not detected.
If the indicator paper changes color slightly, add QwikShot® Refrigerant and Oil Treatment to remove the acid. If the paper turns red, the acid level is very high; change the oil and the filter-drier, and then add QwikShot® Refrigerant and Oil Treatment.